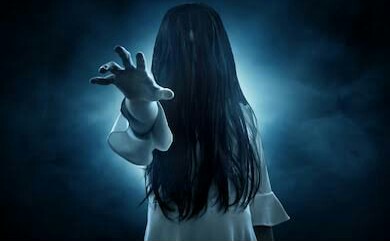 Some paranormal facts are real while some are false and others we can't just say except we die before we might discover some truth nevertheless let us take a look at some facts about spirits and dreams
1. Paranormal experience expert said that if you saw someone unfamiliar person in your dreams, it is actually the ghost watching you while you were sleeping.
2. According to paranormal investigators spirit or souls are most active at night and mostly exists in cold and air conditioned rooms
3. Spirits look and stare at you all the night they also read your mind and try to speak and show you your in dreams. So if you have difficulty in sleeping without a reason it probably a spirit.
4. when you wake up around 2-3am without any reasons there's an 80% chance that someone is starring at you.
5. according to psychology facts, the inability to fall asleep at night means your awake in someone's dreams.
6. The crushy stuff you get in the corner of your eyes when you wake up is a remnant of your dreams the colors tell about how your dreams were.
· Yellow means you dreamt about love
· Brown means you dreamt about death
· green means you dreamt about wealth
· colourless means you dreamt about fame
· black means you dreamt about nothing